Bible Prophecy Today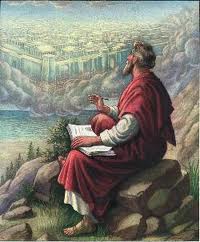 2 Peter 1:19 We have
also a more sure

Word of Prophecy;

whereunto ye
do well that ye take

heed, as unto a light that
shineth in a dark place,

until the day dawn, and

the Day Star arise in

your hearts:
2 Peter 1:20 Knowing

this first, that no

Prophecy of the

Scripture is of any

private interpretation.
2 Peter 1:21 For The

Prophecy came not in

old time by the will of

man: but holy men of

God spake as they were

moved by The Holy

Ghost.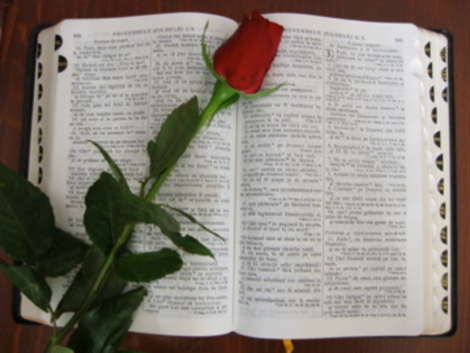 Isaiah 42:9 "Behold,

the former things are

come to pass, and new

things do I declare:

before they spring forth I

tell you of them."
John 13:19 "Now I tell

you before it come, that,

when it is come to pass,

ye may believe that I am

He."
God chooses the people

for His own reasons and

not all will receive the

Gift of Prophecy, but

here is what God says

in Joel 2: 28 – 32.
Joel 2:28 "And it shall

come to pass afterward,

that I will pour out My

Spirit upon all flesh; and

your sons and your

daughters shall

prophesy, your old men

shall dream dreams,

your young men shall

see visions:
2:29 And also upon the

servants and upon the

handmaids in those days

will I pour out My Spirit.
2:30 And I will show

wonders in the heavens

and in the earth, blood, and

fire, and pillars of smoke."
2:31 The sun shall be

turned into darkness, and

the moon into blood, before

the great and the terrible

day of The Lord come."
In every generation God

has given dreams and

visions to His faithful

people. Sometimes the

dream or vision is to

encourage us to be faithful,

showing us that God's plan

is going forward and that

Jesus will soon return.
Other dreams or visions

expose the evil that Satan

is planning against God's

faithful people and often

warn of coming disasters.
How can we tell if a dream

or vision is from God ?
Isaiah 8: 20
"To The Law and to The

Testimony if they speak

not according to this Word,

there is no light in them."
The dream or vision will

not contradict the

Word of God.
Also: Matthew 7: 20 says:
"By their fruits ye shall

know them"
What does that mean ?
The messenger with the

dream or vision will

demonstrate in their

manner of living the "fruits"

of the Spirit of God. What

are the "fruits" of the

Spirit of God ?
Galatians 5:22, 23.

"But the fruit of The Spirit

is love, joy, peace,

longsuffering, gentleness,

goodness, faith,

meekness, temperance:

against such there is

no law."
If the messenger is from

God, he or she will

demonstrate all these

beautiful fruits of the Spirit.

They will love as Jesus

loved, they will be joyful,

peaceful, longsuffering

towards all people, they

will be gentle, doing good

things for people, they will

demonstrate a strong faith

in God, they will be meek,

esteeming others better

than themselves, they will

be temperate in all the

different areas of life.
What does it mean to be

"temperate" in all things ?
One definition of

temperance is:

Temperance is total abstinence from that which

is harmful and moderation

in that which is good.
What does it mean when

The Bible says that those

who have the "fruits" of the

Spirit, "against such there

is no law."
Who comes under the

penalty of The Law ? The

person who obeys The Law

or the person who breaks

The Law ? The person who

breaks The Law comes

under The Law and will be

charged accordingly.
Those who have the

"fruits" of the Spirit are

people who keep The Law !
They say as Christ said in

Psalms 40: verse 7 & 8.
"Then said I, Lo, I come:

in the volume of the book it

is written of Me,
I delight to do Thy will, O

my God: yea, Thy Law is

within my heart."
Have we allowed Jesus to

write His Law in our

hearts ?
A few years ago I fell

asleep as I was driving to

Hope, I rolled my truck,

sheared off a hydro pole

and ended up in a shallow

ditch up-side down with

several broken ribs. When

the Police Officer came to

the hospital and brought

my brief case He said,

"Mr. Weber, I am supposed

to issue you a ticket for

careless driving for

$356 dollars but I just do

not have the heart to do it".
Now Friends I was under

The Law, but by the mercy

of the Police Officer and

My kind Heavenly Father

touching his heart, I

received "grace" and

escaped the penalty of

The Law.
But now, did "grace" do

away with The Law ?

No The Law is still there.

Grace, delivered me from

the penalty but grace did

not do away with

The Law !
Ephesians 2:8

"For by grace are ye saved

through faith; and that not

of yourselves: it is

the gift of God:.."
We are saved by God's

grace through faith but that

grace did not nail

God's Law

to the cross !

God's Holy Spirit says in

Romans 3: 31:
"Do we then make void

The Law through faith?

God forbid: yea, we

establish The Law."
Not one dot of the i or the

crossing on the t can ever

be changed in God's Law.

If God could change His

Law, then Jesus died in

vain. Jesus died because

God could not change His

Holy, Just and

Righteous Law.
Jesus died to save us from

our sins not in our sins !

What is sin ?
1 John 3: 4
"Whosoever committeth sin

transgresseth also The

Law: for sin is the

transgression of The Law."
What are the wages we will

receive from a life of sin ?
Romans 6: 23.
"For the wages of sin is
death;

but The Gift of God is

eternal life through

Jesus Christ our Lord.
Brothers and Sisters, we

are in the very last days

just before Jesus comes

and the Devil is going forth

as a roaring lion. Satan

knows our weak points and

he is working 24/7 to get us

trapped in sin.
Satan will come as
an angel of light
and so will those who are

working with him !
Jesus warned us there

would be

many false prophets,

many false teachers

and many of them would

call themselves;

"Christians" !
Right after Jesus said we

would know them by their

fruits, He said in:
Matthew 7: 21- 23 ;

"Not every one that saith

unto Me, Lord, Lord, shall

enter into the kingdom of

heaven; but he that doeth

the will of My Father which

is in heaven.
"Many will say to Me in

that day, Lord, Lord, have

we not prophesied in

Thy Name ?

and in Thy Name have cast

out devils ? and in

Thy Name

done many wonderful

works ?
And then will I profess

unto them,

I never knew you: depart

from Me,

ye that work iniquity."
Who will enter the

Kingdom of Heaven ?
"Not every one that saith

unto Me, Lord, Lord, shall

enter into the kingdom of

heaven; but he that doeth

the will of My Father which

is in heaven."
"If you love me", Jesus

said, "keep

My Commandments".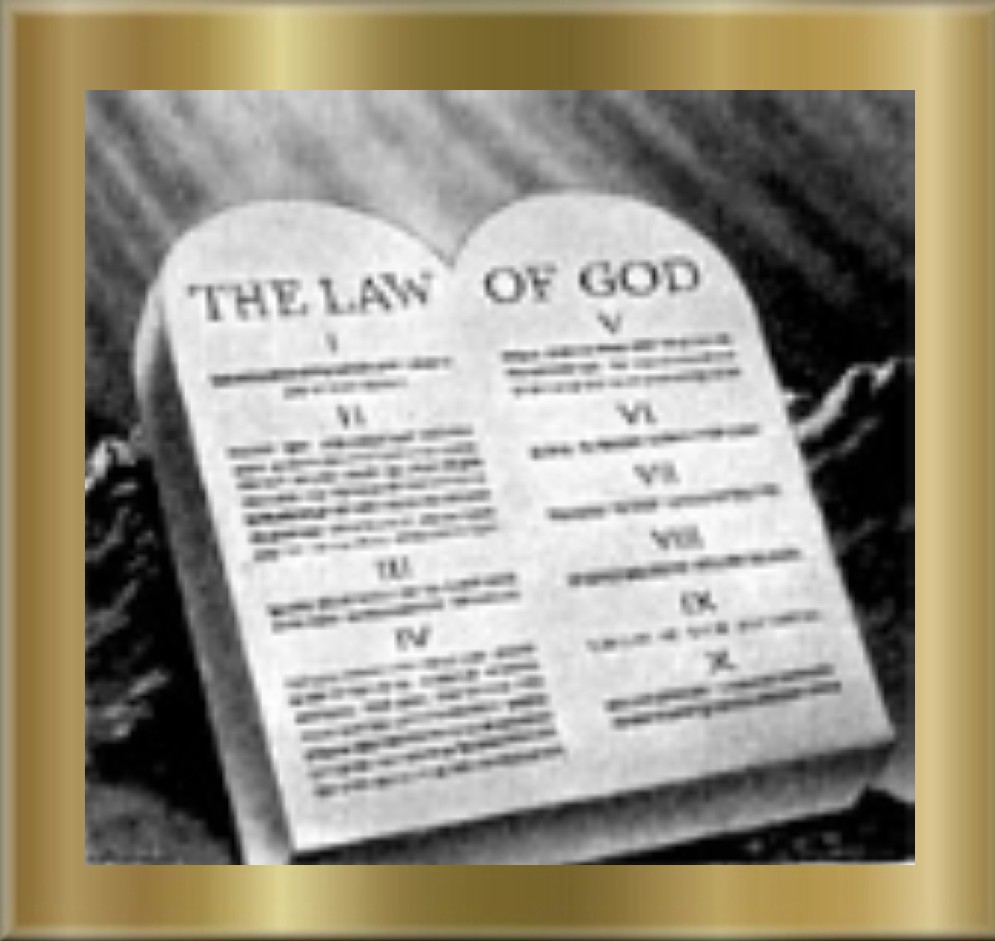 Some one told me that the

Commandments of Jesus

and the Commandments of

The Father are not the

same. Is that true ?
They said Jesus only gave

two Commandments,

Is that true. ?
Jesus said Love The Lord

Thy God and love your

neighbor as yourself on

these Two Commandments

hang all The Law

and the prophets.
Love, brothers and sisters

is "obedience".
Jesus said in

Matthew 28: 19 – 20;
"Go ye therefore, and teach

all nations, baptizing them

in the name of the Father,

and of the Son, and of the

Holy Ghost:
28:20 Teaching them to

observe all things

whatsoever I have

commanded you: and, lo,
I am
with you always, even unto
the end of the world.

Amen !
This is our

marching orders.

The world is our field of

labor and every person that

God connects us with is to

be presented with some

portion of The Gospel seed

in some manner. It may be

a Scripture, it may be a

word of encouragement, it

may be a kind deed to fill

their immediate needs or

just being

friendly and cheerful.

As was mentioned last

Sabbath,

the world is full of

hurting people.
Remember when

Jesus

was 12 years of age and He

attended the

Passover Feast

with Mary and Joseph.

When it was over and His

parents started for home,

He was not at their camp

site, but they supposed He

was with friends and would

soon find them, and so they

began their journey back

home.

When Jesus did not appear

after a few hours they

sought Him among their

friends but He was not

there. They made their

way back to Jerusalem

with heavy hearts to

search for Him and after

three days found Him in the

temple in conversation

with the scribes and elders

of the Jews. Mary scolded

Him for His actions but

what did Jesus say, "And

He said unto them, How is

it that ye sought me?

wist ye not that
I
must be about

My Father's

business ?"

Luke 2: 49.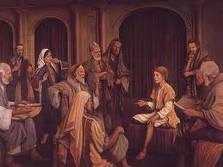 Brothers and Sisters, the
Father of Jesus is our
Father also and it is
time for us to be about our
Father's business !
Soon, very soon it will be

too late !
Every moment souls are

dying without any hope

of salvation. We must tell

them there is hope, there is

a God who loves them,

there is a Saviour who died

for them ! There is a
Saviour who rose from the
dead and because He
lives, they too can live,
forever ! Praise God !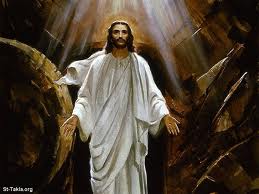 When Jesus died on

Calvary's cross,
Satan thought he had
destroyed forever the
Son of God
and that he could hold

Jesus in the tomb forever.

He stationed

his evil angels

around the grave and even

led the Jews to place a

Roman Guard there also.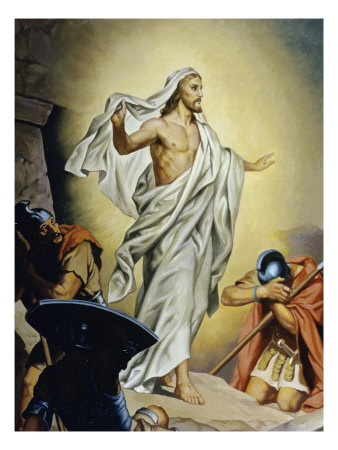 Jesus

was placed in the tomb just

before sunset on

the sixth day,

which we call

Friday, and He rested in the

tomb on the

Seventh Day Sabbath.

But when the time came

for

Jesus

to arise, when the moment

on God's clock came to the

"appointed time";

all the powers of hell

and all the legions of Rome

could not hold the

Prince of Life

in the grave !
When that mighty Angel

came from heaven and

rolled back the stone in the

doorway of that tomb,

Jesus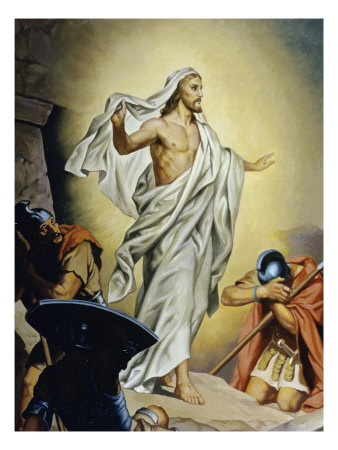 suddenly appeared in
His Glory

and the Roman soldiers fell

as dead men and

all the host of evil angels

scattered to the wind !

Praise God !
Jesus is, alive, He is risen,

His tomb is empty, He lives

forever and because He

lives we too shall live,

forever !
When Christ said,

"it is finished"

and His breath stopped as He died on the 14th day of

the first month of the

sacred calendar of the

Hebrew Sanctuary Service,

there was an earthquake,

and the Bible says some

graves were opened

Scripture tells us in

Matthew 27: 52,53
"And the graves were

opened; and many bodies of

the saints which slept

arose,
And came out of the graves

after his resurrection, and

went into the holy city, and

appeared unto many."
This little company of

Saints that were

resurrected with Jesus and

went with Him to heaven,

is what the Bible calls the,

"first fruits" of all the

righteous dead that will be

resurrected at the second

coming of Christ ! They

are an assurance to all the

faithful children of God that

those who die

before Christ returns will

be resurrected also !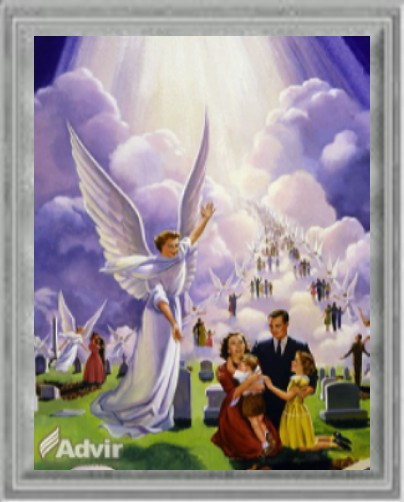 We can not understand

Bible Prophecy

without the help of the

Holy Spirit.,

and we will not receive the

Spirit's help unless we are

walking in obedience to

all the light that God has

shed upon our pathway.
Are there other gifts that

we can receive also ?

Yes, look at ;
1 Corinthians 12: 8 – 11.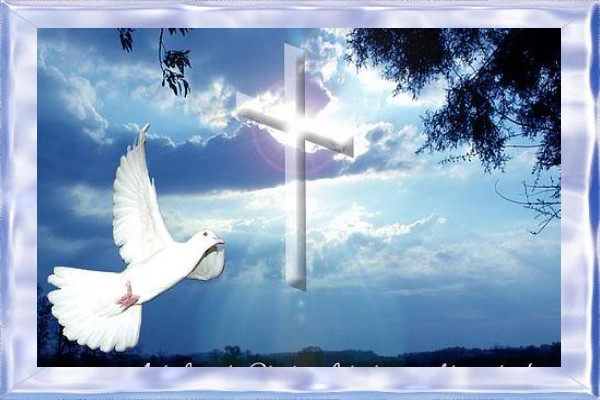 "12:8 For to one is given by

The Spirit

the word of wisdom;

to another the

word of knowledge

by the same Spirit;
12:9 To another faith

by the same Spirit; to

another the gifts of healing

by the same Spirit;
12:10 To another the

working of miracles; to

another prophecy; to

another

discerning of spirits;

to another

divers kinds of tongues;

to another the

interpretation of tongues:
12:11 But all these

worketh that one and the

selfsame Spirit, dividing to

every man severally as

He will."
God has many different

gifts that He gives to those

who are walking in

obedience to

His Holy Word. God knows

what gift is best for us that

He can use to help

someone to find their way

to Jesus and be saved.
Everyone has been given a

gift that he or she can use

for God's glory. We just

need to ask God to show us

what He would have us do

and we will receive the

Spirit's guidance as

promised. It may not be

prophecy, but all the gifts

when brought together

make the Church of Christ

complete and able to be

successful in leading

others to Christ.
When we read the

Bible Prophecies

and then see them being

fulfilled in the past and

even today then we

are encouraged because

we know the

Word of God

is true. Jesus said in:
John 13:19

"Now I tell you

before it come,

that, when it is come to

pass, ye may believe that

I am He."
Jesus said in

Matthew 28: 19 – 20;
"Go ye therefore, and teach

all nations, baptizing them

in the name of the Father,

and of the Son, and of the

Holy Ghost:
28:20 Teaching them

to observe all things

whatsoever I have

commanded you: and,

lo, I am
with you alway, even unto
the end of the world.

Amen!