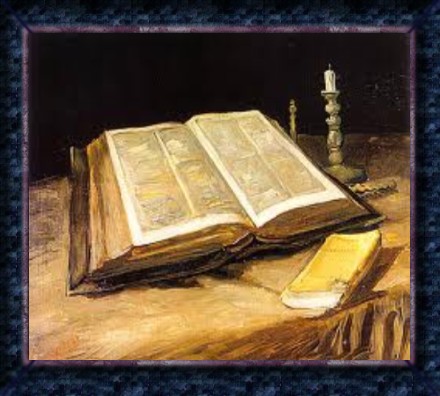 Explanation
"I am instructed to say to Seventh-day Adventists the world over, God has called us as a people to be a peculiar treasure unto Himself. He has appointed that His church on earth shall stand perfectly united in the Spirit and counsel of the Lord of hosts to the end of time."--2SM 397 (1908). LDE 55
"We want to understand the time in which we live. We do not half understand it. We do not half take it in. My heart trembles in me when I think of what a foe we have to meet, and how poorly we are prepared to meet him. The trials of the children of Israel, and their attitude just before the first coming of Christ, have been presented before me again and again to illustrate the position of the people of God in their experience before the second coming of Christ, how the enemy sought every occasion to take control of the minds of the Jews, and today he is seeking to blind the minds of God's servants, that they may not be able to discern the precious truth." Selected Messages, book 1, p 406.
"The Jews stood forth distinct from all other nations, professing allegiance to God. They had been specially favored by Him, and they laid claim to righteousness above every other people. But they were corrupted by the love of the world and the greed of gain....and were full of hypocrisy." Desire of Ages, p 28, 582-83.
"The message of salvation is communicated to men through human agencies. But the Jews had sought to make a monopoly of the truth which is eternal life. They had hoarded the living manna, and it had turned to corruption. The religion which they tried to shut up to themselves became an offense. They robbed God of His glory, and defrauded the world by a counterfeit of the gospel. They had refused to surrender themselves to God for the salvation of the world, and they became agents of Satan for its destruction.
"The people whom God had called to be the pillar and ground of the truth had become representatives of Satan. They were doing the work that he desired them to do, taking a course to misrepresent the character of God, and cause the world to look upon Him as a tyrant. The very priests who ministered in the temple had lost sight of the significance of the service they performed. They had ceased to look beyond the symbol to the thing signified. In presenting the sacrificial offerings they were as actors in a play. The ordinances which God Himself had appointed were made the means of blinding the mind and hardening the heart. God could do no more for man through these channels. The whole system must be swept away."
The deception of sin had reached its height. All the agencies for depraving the souls of men had been put in operation. The Son of God, looking upon the world, beheld suffering and misery. With pity He saw how men had become victims of satanic cruelty." DA 36
"The Jews worshiped the temple, and were filled with greater indignation at anything spoken against that building than if it had been spoken against God." Early Writings, p 198.
"But it was most difficult for them to keep His lessons distinct from the traditions and maxims of the scribes and Pharisees. They had been educated to accept the teaching of the rabbis as the voice of God, and it still held a power over their minds, and molded their sentiments. Earthly ideas, temporal things, still had a large place in their thoughts."
Desire of Ages, p 670.
"At the time of the first advent of Christ to our world, the men who composed the Sanhedrin exercised their authority in controlling men according to their will. Thus the souls whom Christ had given His life to free from the bondage of Satan were brought under bondage to him in another form." Testimonies to Ministers, p 361.
"Through their reverence for tradition and their blind faith in a corrupt priesthood, the people were enslaved. These chains Christ must break. The character of the priests, rulers, and pharisees must be more fully exposed." Desire of Ages, p 611-12.
"The Sanhedrin had rejected Christ's message and was bent upon His death; therefore Jesus departed from Jerusalem, from the priests, the temple, the religious leaders, the people who had been instructed in the law, and turned to another class to proclaim His message, and to gather out those who should carry the gospel to all nations." Desire of Ages, p 232.
"As the light and life of men was rejected by the ecclesiastical authorities in the days of Christ, so it has been rejected in every succeeding generation. Again and again the history of Christ's withdrawal from Judea has been repeated. When the Reformers preached the word of God, they had no thought of separating themselves from the established church; but the religious leaders would not tolerate the light, and those that bore it were forced to seek another class, who were longing for the truth. In our day few of the professed followers of the Reformers are actuated by their spirit. Few are listening for the voice of God, and ready to accept truth in whatever guise it may be presented. Often those who follow in the steps of the Reformers are forced to turn away from the churches they love, in order to declare the plain teaching of the word of God. And many times those who are seeking for light are by the same teaching obliged to leave the church of their fathers, that they may render obedience." Desire of Ages, p 232.
"They refused every overture of mercy, and rejected the Son of God, and thus made themselves guilty of the greatest of all sins. Christ charged the whole nation with this sin." Review and Herald, December 13, 1898 (vol. 3, p 631, col. 2).
Looking around upon the interior of the temple for the last time, He (Christ) said with mournful pathos, 'Behold, your house is left desolate'....Hitherto He had called it His Father's house, but now, as the Son of God passed out from those walls, God's presence was withdrawn forever from the temple built to His glory....
"Alas for the haughty Jews who knew not the day of their visitation! Slowly and regretfully, Christ, with His disciples, left forever the precincts of the temple." Spirit of Prophecy, vol. 3, p 69, 81.
"This was the most solemn denunciation ever uttered against Jerusalem. After renouncing the hypocrisy of the Jewish leaders, who, while they worshipped the temple, were working with hatred inspired by Satan to destroy the only one who made the temple sacred, Christ bade adieu to the once hallowed courts. He quitted the temple forever, declaring, 'your house is left unto you desolate. Henceforth a cloud blacker than sackcloth hung over the once favored nation." Review and Herald, December 13, 1898 (vol 3, p 631, col 1).
"God has a church. It is not the great cathedral, neither is it the national establishment, neither is it the various denominations; it is the people who love God and keep His commandments. Where two or three are gathered together in My name, there am I in the midst of them (Matt. 18:20). Where Christ is even among the humble few, this is Christ's church, for the presence of the High and Holy One who inhabiteth eternity can alone constitute a church." Upward Look, p 315.
"And I heard a great voice out of Heaven saying, behold the tabernacle (or temple) of God is with men. And he will dwell with them and they shall be His people, and God himself shall be with them, and be their God." Revelation 21:3.
"By their fruits ye shall know them" (Matthew 7:20)--
"...in their blind and blasphemous presumption the instigators of this hellish work (church leaders) publicly declared that they had no fear that Jerusalem would be destroyed, for it was God's own city. To establish their power more firmly, they bribed false prophets to proclaim, even when the Roman legions were besieging the temple, that the people were to wait for deliverance from God." Spirit of Prophecy, vol. 4, p 30-31.
"More than a million of the people were slaughtered..." Spirit of Prophecy, vol. 4, p 36.
"We have more to fear from within than from without. The hindrances to strength and success are far greater from the church than from the World." Review and Herald, March 22, 1887 (vol. 2, p 121, col. 2).
The world must not be introduced into the church, and married to the church, forming a bond of unity. Through this means the church will become indeed corrupt, and, as stated in Revelation, 'A cage of every unclean and hateful bird'....
"And when men in the highest responsible positions make no difference between those who serve God and those who serve Him not, they evidence that their eyes are not single to the glory of God; therefore their whole body is full of darkness....
"Let us not form unholy bonds of union with the friends of the world; for God has pronounced His curse upon all such unions....Already has the power of darkness placed its mold and superscription upon the work that should stand forth untainted, unpolluted, from Satan's cunning devices....Woe be unto him whose wisdom is not from above but from beneath!" Testimonies to Ministers, p 265, 273, 277.
"Because I will publish (proclaim or cry aloud) the name of the Lord (or His true character): ascribe ye greatness unto our God. He is the Rock, his work is perfect: for all his ways are judgment: a God of truth and without iniquity, just and right is he." Deuteronomy 32:3-4 (see also Isaiah 55:10-13).
"God's promises are all made upon conditions." Faith and Works, p 47.
God's holy Sabbath is not to be used to obtain worldly advantages. But with too many, the world is an idol. They place worldly principles and worldly advantages before the Lord God of Hosts. They worship money. Before the heavenly universe, before the worlds unfallen, and before their fellow men, they show that in their eyes, gain is godliness. They accept fables invented to turn men from truth and righteousness. By choosing the world and its attractions, they divorce themselves from God. RH, July 13, 1897
Every soul in every Conference, in every part of the Lord's vineyard, has the privilege of knowing the truth. But truth is not truth to those who do not practice it. Truth is only truth to you when you live it in the daily life, showing the world what those people must be who are at last saved. GCB, April 3, 1901
"O, my very soul is drawn out in these things! Men who have not learned to submit themselves to the control and discipline of God, are not competent to train the youth, to deal with human minds. It is just as much an impossibility for them to do this work as it would be for them to make a world. That these men should stand in a sacred place, to be as the voice of God to the people, as we once believed the General Conference to be,--that is past. " GCB, April 3, 1901
One who sees beneath the surface, who reads the hearts of all men, says of those who have had great light: "They are not afflicted and astonished because of their moral and spiritual condition." Yea, they have chosen their own ways, and their soul delighteth in their abominations. I also will choose their delusions, and will bring their fears upon them; because when I called, none did answer; when I spake, they did not hear: but they did evil before Mine eyes, and chose that in which I delighted not." "God shall send them strong delusion, that they should believe a lie," because they received not the love of the truth, that they might be saved," "but had pleasure in unrighteousness." Isaiah 66:3, 4; 2 Thessalonians 2:11, 10, 12.
8T 249
The heavenly Teacher inquired: "What stronger delusion can beguile the mind than the pretense that you are building on the right foundation and that God accepts your works, when in reality you are working out many things according to worldly policy and are sinning against Jehovah? Oh, it is a great deception, a fascinating delusion, that takes possession of minds when men who have once known the truth, mistake the form of godliness for the spirit and power thereof; when they suppose that they are rich and increased with goods and in need of nothing, while in reality they are in need of everything."
8T 249
God has not changed toward His faithful servants who are keeping their garments spotless. But many are crying, "Peace and safety," while sudden destruction is coming upon them. Unless there is thorough repentance, unless men humble their hearts by confession and receive the truth as it is in Jesus, they will never enter heaven. When purification shall take place in our ranks, we shall no longer rest at ease, boasting of being rich and increased with goods, in need of nothing. 8T 250
Who can truthfully say: "Our gold is tried in the fire; our garments are unspotted by the world"? I saw our Instructor pointing to the garments of so-called righteousness. Stripping them off, He laid bare the defilement beneath. Then He said to me: "Can you not see how they have pretentiously covered up their defilement and rottenness of character? 'How is the faithful city become an harlot!' My Father's house is made a house of merchandise, a place whence the divine presence and glory have departed! For this cause there is weakness, and strength is lacking." 8T 250
In the next two statements--Take careful notice of what is going to go through and what is going to be swept away!
"The enemy of souls (Satan) has sought to bring in the supposition that a great reformation was to take place among Seventh-day Adventists, and that this reformation would consist of giving up the doctrines which stand as the pillars of our faith, and engaging in a process of reorganization. Were this reformation to take place, what would result? The principles of truth that God in His wisdom has given to the remnant church would be discarded. Our religion would be changed. The fundamental principles that have sustained the work for the last fifty years would be accounted as error. A new organization would be established. Books of a new order would be written. A system of intellectual philosophy would be introduced. The founders of this system would go into the cities and do a wonderful work. The Sabbath, of course, would be lightly regarded, as also the God who created it. Nothing would be allowed to stand in the way of the new movement. The leaders would teach that virtue is better than vice, but God being removed, they would place their dependence on human power, which, without God, is worthless. Their foundation would be built on the sand, and storm and tempest would sweep away the structure." Series B#7, p 39-40 (see Selected Messages, book 1, p 204-205.
"There is no need of doubts and fears that the work of God will not succeed. God is at the head of the work, and he will set everything in order. Let us have faith that he is going to carry the noble ship which bears his people, safely into port." Bible Echo and Signs of the Times, July 15, 1892.
"Let me tell you that the Lord will work in this last work in a manner very much out of the common order of things, and in a way that will be contrary to any human planning....God will use ways and means by which it will be seen that He is taking the reins in His own hands. The workers will be surprised by the simple means that He will use to bring about and perfect His work of righteousness." Testimonies to Ministers, p 300.
"The principles of health reform have been proclaimed by us as a people for thirty years. And yet there are among us ministers of the gospel and members of the church who have no respect for the light that God has given upon health reform. They eat as they please, and work as they please. God calls for a straight testimony to be given to those who claim to believe that we are living in the last days of this earth's history. A line of distinction must be drawn between those who serve God, and those who serve him not. God calls upon his people to put away self-pleasing. When in body, soul, and spirit they will dedicate themselves to God, his power will be revealed in a remarkable manner. Here are men who are standing at the head of our various institutions, of the educational interests, and of the Conferences in different localities and in different States. All these are to stand as representative men, to have a voice in molding and fashioning the plans that shall be carried out. There are to be more than one or two or three men to consider the whole vast field. The work is great, and there is no one human mind that can plan for the work which needs to be done. GCB, April 3, 1901
"The Lord will work in behalf of all who will walk humbly with him. He has placed you in a position of trust. Walk carefully before him. He is leading you. God's hand is on the wheel. He will guide the ship through the rocks into the haven. He will take the weak things of this world to confound the things which are mighty. You are not amenable to any man, but are under God's direction. Keep close to him. Do not take worldly ideas as your criterion. Be of good courage in your work." PH158 11
Of those who boast of their light and yet fail to walk in it Christ says, "But I say unto you, It shall be more tolerable for Tyre and Sidon at the day of judgment than for you. And thou, Capernaum [Seventh-day Adventists, who have had great light], which art exalted unto heaven [in point of privilege], shalt be brought down to hell: for if the mighty works which have been done in thee had been done in Sodom, it would have remained until this day."--RH Aug. 1, 1893. [THE BRACKETED COMMENTS ARE BY ELLEN WHITE.] LDE 48
The church is in the Laodicean state. The presence of God is not in her midst.--1NL 99 (1898). LDE 49
"I am charged to tell our people, that do not realize, that the devil has device after device, and he carries them out in ways that they do not expect. Satan's agencies will invent ways to make sinners out of saints.
"I tell you now, that when I am laid to rest, great changes will take place.
"I do not know when I shall be taken; and I desire to warn all against the devices of the devil.
"I want the people to know that I warned them fully before my death." Manuscript 1, February 24, 1915.
You can plainly see the repeat of history--
Adam taught his children the plan of salvation, but there were few who would listen!
Abraham taught his family to obey the Lord and They, the Israelites turned away from God.
He sent them into captivity, and then God tried to start them again on the right road and brought them back to Palestine. But then they crucified Jesus and Jesus started a new church with His disciples and this started the Christian church which eventually became the papacy.
So Jesus could not use them any more and the reformation was started and the churches from the reformation became evil so He brought forth the Seventh Day Adventist Church.
They started out beautiful and pure just like the twelve disciples. What has happened?
"These are the true feelings of many of our people. And Satan exults at his success in controlling the minds of so many who profess to be Christians. He has deceived them, benumbed their sensibilities, and planted his hellish banner right in their midst, and they are so completely deceived that they know not that it is he. The people have not erected graven images, yet their sin is no less in the sight of God. They worship mammon. They love worldly gain. Some will make any sacrifice of conscience to obtain their object. God's professed people are selfish and self-caring. They love the things of this world, and have fellowship with the works of darkness. They have pleasure in unrighteousness. They have not love toward God nor love for their neighbors. They are idolaters, and are worse, far worse, in the sight of God than the heathen, graven-image worshipers who have no knowledge of a better way."
2T 440
"And we are his witnesses of these things; and so is also the Holy Ghost, whom God hath given to them that obey him." Acts 5:32
Great peace have they which love thy law: and nothing shall offend them. " Psalms 119:165
Jesus is the Captain of His truth, the Rock, the solid foundation and is head of the true Organized Seventh-Day Adventist people. The true people are His church, not a building. We Look to Jesus and not men.
Praise The Lord!