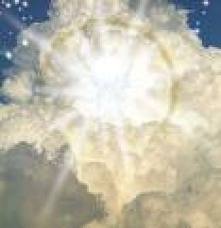 Finite
"Thou hast maintained my right and my cause; thou satest in the throne judging right." Psalm 9:4.
We do not understand the greatness and majesty of God nor remember the immeasurable distance between the Creator and the creatures formed by His hand. He who sitteth in the heavens, swaying the scepter of the universe, does not judge according to our finite standard, nor reckon according to our computation. We are in error if we think that that which is great to us must be great to God, and that that which is small to us must be small to Him. . . .
No sin is small in the sight of God. The sins which man is disposed to look upon as small may be the very ones which God accounts as great crimes. The drunkard is despised and is told that his sin will exclude him from heaven, while pride, selfishness, and covetousness go unrebuked. But these are sins that are especially offensive to God. . . . We need clear discernment, that we may measure sin by the Lord's standard.
Now, while probation lingers, it does not become one to pronounce sentence upon others and look to himself as a model man. Christ is our model; imitate Him, plant your feet in His steps. You may professedly believe every point of present truth, but unless you practice these truths it will avail you nothing. We are not to condemn others; this is not our work; but we should love one another and pray for one another. When we see one err from the truth, then we may weep over him as Christ wept over Jerusalem. Let us see what our heavenly Father in His word says about the erring: "If a man be overtaken in a fault, ye which are spiritual, restore such an one in the spirit of meekness; considering thyself, lest thou also be tempted" (Galatians 6:1). . . .
Jesus cares for each one as though there were not another individual on the face of the earth. As Deity He exerts mighty power in our behalf, while as our Elder Brother He feels for all our woes. The Majesty of heaven held not Himself aloof from degraded, sinful humanity. We have not a high priest who is so high, so lifted up, that He cannot notice us or sympathize with us, but one who was in all points tempted like as we are, yet without sin.
AG 78