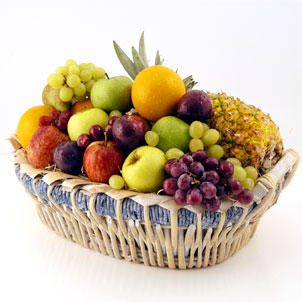 Promise Of Victory
We are to grow up to the full stature of men and women in Christ Jesus, and we are thus growing up a precious temple unto the Lord. He says, "I will dwell in them, and walk in them; and I will be their God, and they shall be my people" (2 Corinthians 6:16). . . . What we want is the Spirit of God in our souls. We want our faces set constantly heavenward. And when we see that sin in us is striving for the mastery, then we must strive. . . .
The pitying Saviour stands right by your side to help you. He would send every angel out of glory while you are struggling to overcome sin, so that Satan cannot have the victory over you. Christ . . . took man's human nature upon Him that He might come right down to man in the temptation wherewith man is beset. The pitiful Redeemer knows just how to help us in every one of our strivings.
HP 263
"To him that overcometh will I grant to sit with Me in My throne, even as I also overcame, and am set down with My Father in His throne." We can overcome. Yes; fully, entirely. Jesus died to make a way of escape for us, that we might overcome every evil temper, every sin, every temptation, and sit down at last with Him.
It is our privilege to have faith and salvation. The power of God has not decreased. His power, I saw, would be just as freely bestowed now as formerly. It is the church of God that have lost their faith to claim, their energy to wrestle, as did Jacob, crying: "I will not let Thee go, except Thou bless me." Enduring faith has been dying away. It must be revived in the hearts of God's people. There must be a claiming of the blessing of God. Faith, living faith, always bears upward to God and glory; unbelief, downward to darkness and death.
1T 144
You may feel that you cannot meet the approval of heaven. You may say, "I was born with a natural tendency toward this evil, and I cannot overcome." But every provision has been made by our heavenly Father whereby you may be able to overcome every unholy tendency. You are to overcome even as Christ overcame in your behalf. He says, "To him that overcometh will I grant to sit with me in my throne, even as I also overcame, and am set down with my Father in his throne" (Revelation 3:21). It was sin that imperiled the human family; and before man was created the provision was made that if man failed to bear the test, Jesus would become His sacrifice and surety, that through faith in Him, man might be reconciled to God, for Christ was the Lamb "slain from the foundation of the world" (Revelation 13:8). Christ died on Calvary that man might have power to overcome his natural tendencies to sin.
But one says, "Can I not have my own way, and act myself?" No, you cannot have your way, and enter the kingdom of heaven. No "my way" will be there. No human ways will find place in the kingdom of heaven. Our ways must be lost in God's ways.
YRP 350
He was not to work a miracle so as to avoid suffering Himself, but He was to stand the test upon every point of appetite that could be brought to the human family. . . . If Adam had depended on the words of God in place of the words of a stranger, he would not have transgressed the law of Jehovah. Temptation will come to every one of us as it came to Jesus Christ, and what is our hope? We may be pressed sore with temptations, but we may overcome, because Christ has brought moral power within our reach.
Everything that pertains to godliness, everything that pertains to the salvation of the human soul, is to be placed within the reach of every human being upon the face of the earth. There is no excuse for one of us to falter and fail in any respect in the work of overcoming, for Christ has said, "To him that overcometh will I grant to sit with me in my throne, even as I also overcame, and am set down with my Father in his throne."
CTr 206
The fear of the Lord is the beginning of wisdom. Those who overcome as Christ overcame will need to constantly guard themselves against the temptations of Satan. The appetite and passions should be restricted and under the control of enlightened conscience, that the intellect may be unimpaired, the perceptive powers clear, so that the workings of Satan and his snares may not be interpreted to be the providence of God. Many desire the final reward and victory which are to be given to overcomers, but are not willing to endure toil, privation, and denial of self, as did their Redeemer. It is only through obedience and continual effort that we shall overcome as Christ overcame.
The controlling power of appetite will prove the ruin of thousands, when, if they had conquered on this point, they would have had moral power to gain the victory over every other temptation of Satan. But those who are slaves to appetite will fail in perfecting Christian character. The continual transgression of man for six thousand years has brought sickness, pain, and death as its fruits. And as we near the close of time, Satan's temptation to indulge appetite will be more powerful and more difficult to overcome.
CD 59