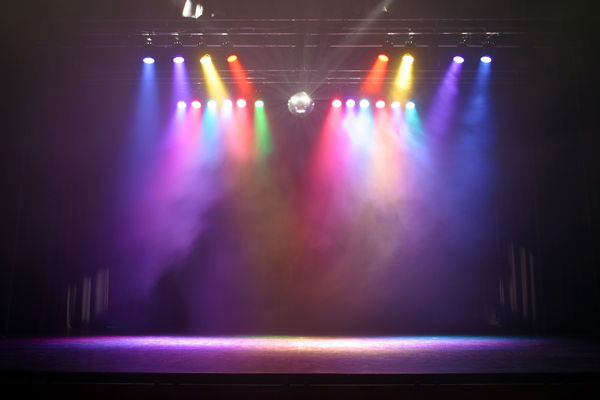 Performance
Close Every Avenue to the Tempter.--All who name the name of Christ need to watch and pray and guard the avenues of the soul, for Satan is at work to corrupt and destroy if the least advantage is given him.
It is not safe for us to linger to contemplate the advantages to be reaped through yielding to Satan's suggestions. Sin means dishonor and disaster to every soul that indulges in it; but it is blinding and deceiving in its nature, and it will entice us with flattering presentations.
If we venture on Satan's ground, we have no assurance of protection from his power. So far as in us lies, we should close every avenue by which the tempter may find access to us.
Who can know, in the moment of temptation, the terrible consequences which will result from one wrong, hasty step! Our only safety is to be shielded by the grace of God every moment, and not put out our own spiritual eyesight so that we will call evil, good, and good, evil. Without hesitation or argument we must close and guard the avenues of the soul against evil.
AH 402-403
Satan's Strategy Is to Confuse the Senses.
"Satan's work is to lead men to ignore God, to so engross and absorb the mind that God will not be in their thoughts. The education they have received has been of a character to confuse the mind and eclipse the true light. Satan does not wish the people to have a knowledge of God; and if he can set in operation games and theatrical performances ((TV)) that will so confuse the senses of the young that human beings will perish in darkness while light shines all about them, he is well pleased."
AH 401
"The Theater the Hotbed of Immorality.--Among the most dangerous resorts for pleasure is the theater. Instead of being a school for morality and virtue, as is so often claimed, it is the very hotbed of immorality. Vicious habits and sinful propensities are strengthened and confirmed by these entertainments. Low songs, lewd gestures, expressions, and attitudes deprave the imagination and debase the morals. Every youth who habitually attends such exhibitions will be corrupted in principle. There is no influence in our land more powerful to poison the imagination, to destroy religious impressions, and to blunt the relish for the tranquil pleasures and sober realities of life than theatrical ((TV)) amusements. The love for these scenes increases with every indulgence as the desire for intoxicating drink strengthens with its use. The only safe course is to shun the theater, the circus, and every other questionable place of amusement."
AH 516
"We tremble for the youth of our day because of the example that is given them by those who profess to be Christians. We cannot close the door of temptation to the youth, but we can educate them that their words and their actions may have a direct bearing upon their future happiness or misery. They will be exposed to temptation. They will meet foes without and foes within, but they can be instructed to stand firm in their integrity, having moral principle to resist temptation. The lessons given our youth by world-loving professors are doing great harm. The festal gatherings, the gluttonous feasts, the lotteries, tableau and theatrical performances, are doing a work that will bear a record with its burden of results to the judgment."
Con 68
"The subjects should be presented in such a way as to impress the people favorably. There should be in the meetings nothing of a theatrical nature. The singing should not be done by a few only. All present should be encouraged to join in the song service. There are those who have a special gift of song, and there are times when a special message is borne by one singing alone or by several uniting in song. But the singing is seldom to be done by a few. The ability to sing is a talent of influence, which God desires all to cultivate and use to His name's glory."
CH 481
Characters Wrecked
Death, clad in the livery of heaven, lurks in the pathway of the young. Sin is gilded over by church sanctity. These various forms of amusement in the churches of our day have ruined thousands who, but for them, might have remained upright and become the followers of Christ. Wrecks of character have been made by these fashionable church festivals and theatrical performances ((TV)), and thousands more will be destroyed; yet people will not be aware of the danger, nor of the fearful influences exerted. Many young men and women have lost their souls through these corrupting influences.
CS 202
"Refrain From All Theatrical Display.--I have a message for those in charge of our work. Do not encourage the men who are to engage in this work to think that they must proclaim the solemn, sacred message in a theatrical style. Not one jot or tittle of anything theatrical is to be brought into our work. God's cause is to have a sacred, heavenly mold. Let everything connected with the giving of the message for this time bear the divine impress. Let nothing of a theatrical nature be permitted, for this would spoil the sacredness of the work.
I am instructed that we shall meet with all kinds of experiences and that men will try to bring strange performances into the work of God. We have met such things in many places. In my very first labors the message was given that all theatrical performances in connection with the preaching of present truth were to be discouraged and forbidden. Men who thought they had a wonderful work to do sought to adopt a strange deportment and manifested oddities in bodily exercise. The light given me was, "Give this no sanction." These performances, which savored of the theatrical, were to have no place in the proclamation of the solemn messages entrusted to us.
The enemy will watch closely and will take every advantage of circumstances to degrade the truth by the introduction of undignified demonstrations. None of these demonstrations are to be encouraged. The precious truths given us are to be spoken in all solemnity and with sacred awe."
Ev 137-138
Leave a Solemn Impression.
Ministers are not to preach men's opinions, not to relate anecdotes, get up theatrical performances, not to exhibit self; but as though they were in the presence of God and of the Lord Jesus Christ, they are to preach the Word. Let them not bring levity into the work of the ministry, but let them preach the Word in a manner that will leave a most solemn impression upon those who hear.
Ev 207
"In our work we are not to go onto a hilltop to shine. We are not told that we must make a special, wonderful display. The truth must be proclaimed in the highways and the byways, and thus work is to be done by sensible, rational methods. The life of every worker, if he is under the training of the Lord Jesus Christ, will reveal the excellence of His life. The work that Christ did in our world is to be our example, as far as display is concerned. We are to keep as far from the theatrical and the extraordinary as Christ kept in His work. Sensation is not religion, although religion will exert its own pure, sacred, uplifting, sanctifying influence, bringing spiritual life, and salvation."
Ev 396
"Not Actors, but Teachers of the Word.--I see that great reformation must take place in the ministry before it shall be what God would have it. Ministers in the desk have no license to behave like theatrical performers, assuming attitudes and expressions calculated for effect. They do not occupy the sacred desk as actors, but as teachers of solemn truths. There are also fanatical ministers, who, in attempting to preach Christ, storm, halloo, jump up and down, and pound the desk before them, as if this bodily exercise profited anything. Such antics lend no force to the truths uttered, but, on the contrary, disgust men and women of calm judgment and elevated views. It is the duty of men who give themselves to the ministry to leave all coarseness and boisterous conduct outside the desk at least.
Awkward and uncouth gestures are not to be tolerated in the common walks of life; how much less, then, are they to be endured in the most sacred work of the gospel ministry. The minister should cultivate grace, courtesy, and refinement of manner. He should carry himself with a quiet dignity becoming his elevated calling. Solemnity, a certain godly authority, mingled with meekness, should characterize the demeanor of him who is a teacher of God's truth.
Ministers should not make a practice of relating anecdotes in the desk; it detracts from the force and solemnity of the truth presented. The relation of anecdotes or incidents which create a laugh or a light thought in the minds of the hearers is severely censurable. The truths should be clothed in chaste and dignified language; and the illustrations should be of a like character.
Were the gospel ministry what it should and might be, the teachers of Christ's truth would be working in harmony with the angels; they would be co-laborers with their great Teacher. There is too little prayer among the ministers of Christ, and too much self-exaltation."
Ev 640
"Walking Circumspectly.
All the sang-froid, which is so common, the theatrical gestures, all lightness and trifling, all jesting and joking, must be seen by the one who wears Christ's yoke to be "not convenient" --an offense to God and a denial of Christ. It unfits the mind for solid thought and solid labor. It makes men inefficient, superficial, and spiritually diseased. . . .
Let every minister be sedate. As he studies the life of Christ he will see the necessity of walking circumspectly. Yet he may be, and will be, if connected with the Sun of Righteousness, cheerful and happy, showing forth the praises of Him who hath called him out of darkness into His marvelous light. The conversation will be pure, entirely free from all slang phrases."
Ev 644
"The minister of Christ should be a man of prayer, a man of piety; cheerful, but never coarse and rough, jesting or frivolous. A spirit of frivolity may be in keeping with the profession of clowns and theatrical performers, but it is altogether beneath the dignity of a man who is chosen to stand between the living and the dead, and to be mouth-piece for God.
Every day's labor is faithfully chronicled in the books of God. As men claiming spiritual illumination, you will give moral tone to the character of all with whom you are connected. As faithful ministers of the gospel, you should bend all the energies of the mind and all the opportunities of your life to make your work wholly successful, and present every man perfect in Christ Jesus. In order to do this, you must pray earnestly. Ministers of the gospel must be in possession of that power which wrought such wonders for the humble fishermen of Galilee.
GW92 46, 47