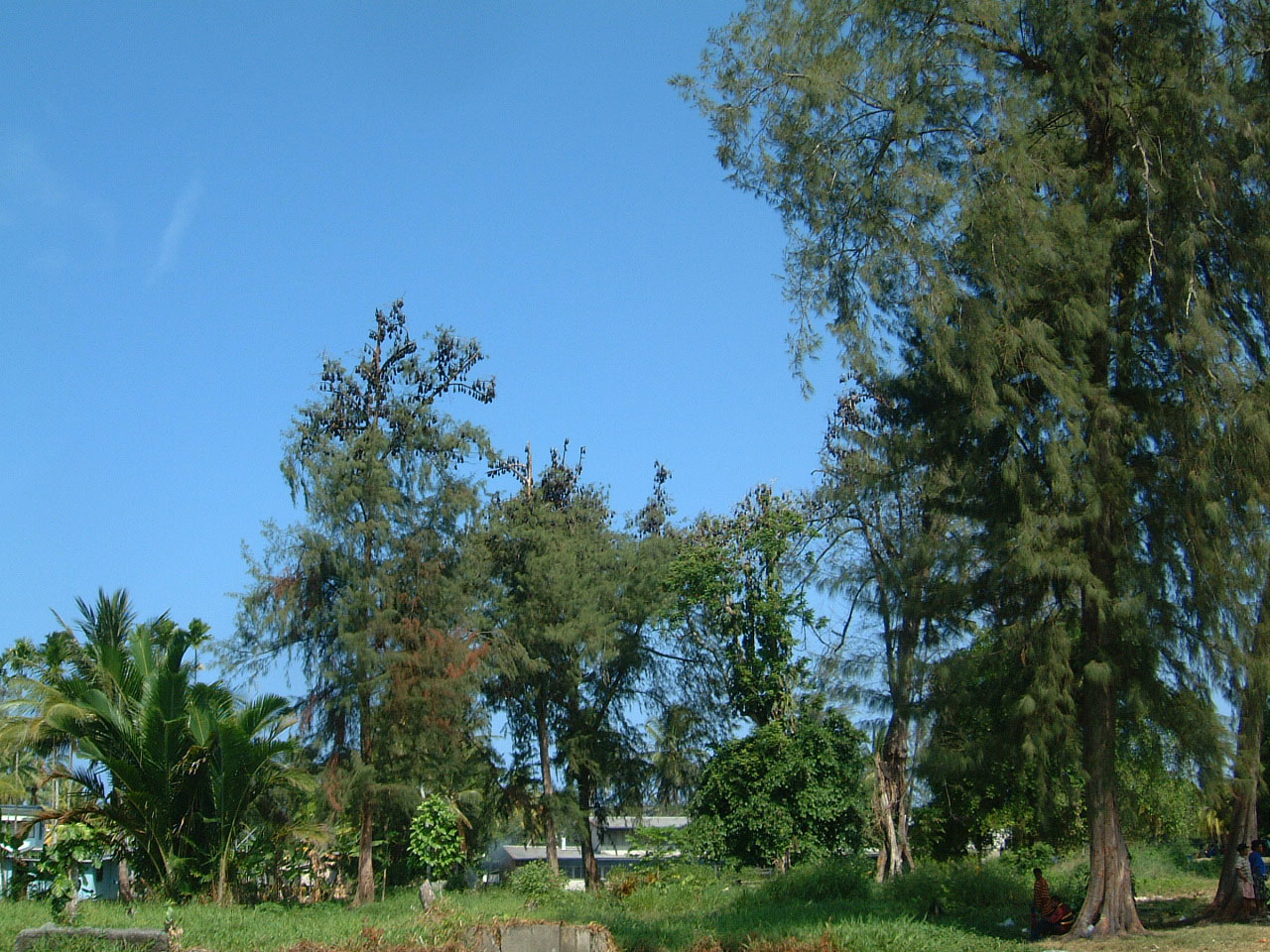 "Be thou faithful unto death,
and I will give thee a crown
of life."
Revelation 2:10
Burning, Killing
The following [except for comments in brackets] is taken by permission from the January 1997 issue of The Anchor. This is only a small portion of the account.
Pastor Ahomed and Brother Jonathan Gray were set upon by a group of local men in Madang, Papua New Guinea. A group began stoning Jonathan, as the blows came he prayed that God would help him and as the men dropped their stones Jonathan picked up his bag and walked straight through them returning to the airport building to find that Pastor Ahomed was under attack. A group of men began poking, slapping and threatening to kill him. Jonathan Gray was told by this group that if he ever returned to PNG they would kill him too. Jonathan Gray asked if this person was an SDA to which he replied that he was. [It should be remembered that according to Great Controversy, 628, these professed Seventh-day Adventists will be held guilty of murder in the judgment if this is not made right. Please continue to pray that Jonathan Gray will suffer no permanent injury to his vision from the broken blood vessel in one of his eyes.]
About 300 kilometers from Madang Pastor Kul and the laymen were asked by conference church elders, deacons and others to come out to the main road and tell them more of their work. Hoping for another chance to witness, they accepted this invitation. But it was a trap. The moment Pastor Kul and his laymen were clear of the safety of the house, more Conference supporters materialized from the surrounding bush area, and commenced a vicious attack upon them. Pastor Kul and the laymen were punched, kicked, beaten and chased. One was struck unconscious, and had to be taken to a hospital. Several laymen received gashes to their faces, bleeding noses, and significant bruising all over. Some could not afterwards eat because of painful jaws and teeth, and swollen lips.
Pastor Kul was the central focus of this assault. Throwing sticks at him, they chased him into the little laymen's church. There around the pulpit, they punched and kicked him to the floor. [In the House of God!] Several laymen rescued him and carried him to the house for safety. By this time, the whole village, including numerous non-Adventists, had gathered around. While the crowd watched, one Conference attacker stood and, pointing to the laymen's church, defiantly announced, "My name is . . . I am going to burn down this building." Even the non-Adventists pled with him not to do it, but to no avail. He lit a match, and the church burned to the ground. Many cried, including a host of non-Adventist onlookers. "It is very clear," they said, "who is on God's side." They were not referring to the Seventh-day Adventist Conference church leaders. [If its obvious to non-Adventists, why isn't it abundantly clear to Adventists?]
Pastor Kul called all who had been attacked to join in prayer and ask God to forgive their persecutors.
[If you have read the letters in last month's magazine and the one in this magazine you know that the structure (General Conference and subsidiaries) are threatening believers of whom they disapprove with lawsuits.] The plot has been completely lost: The spirit exhibited by our Savior in Mark 9:38-42 is not seen; the registered title deeds holding Association is NOT the "Church." It is a faceless entity supposedly holding in trust the assets of all Seventh-day Adventists. God recognizes as a church, a congregation of believers from two or three to any number having Jesus in the midst. How dare these hired servants claim the exclusiveness that was one of the mistakes of the Jewish organization at the time of the first advent? Their actions do not exhibit any faith that God can and will provide for the needs of His work! Or do they know the agenda so intimately that they recognize that God is no longer in the house, that He is knocking at the door of individual hearts (Revelation 3) and as in the days after Christ's ascension, a program of persecution and destruction is in place.
Ron Cable